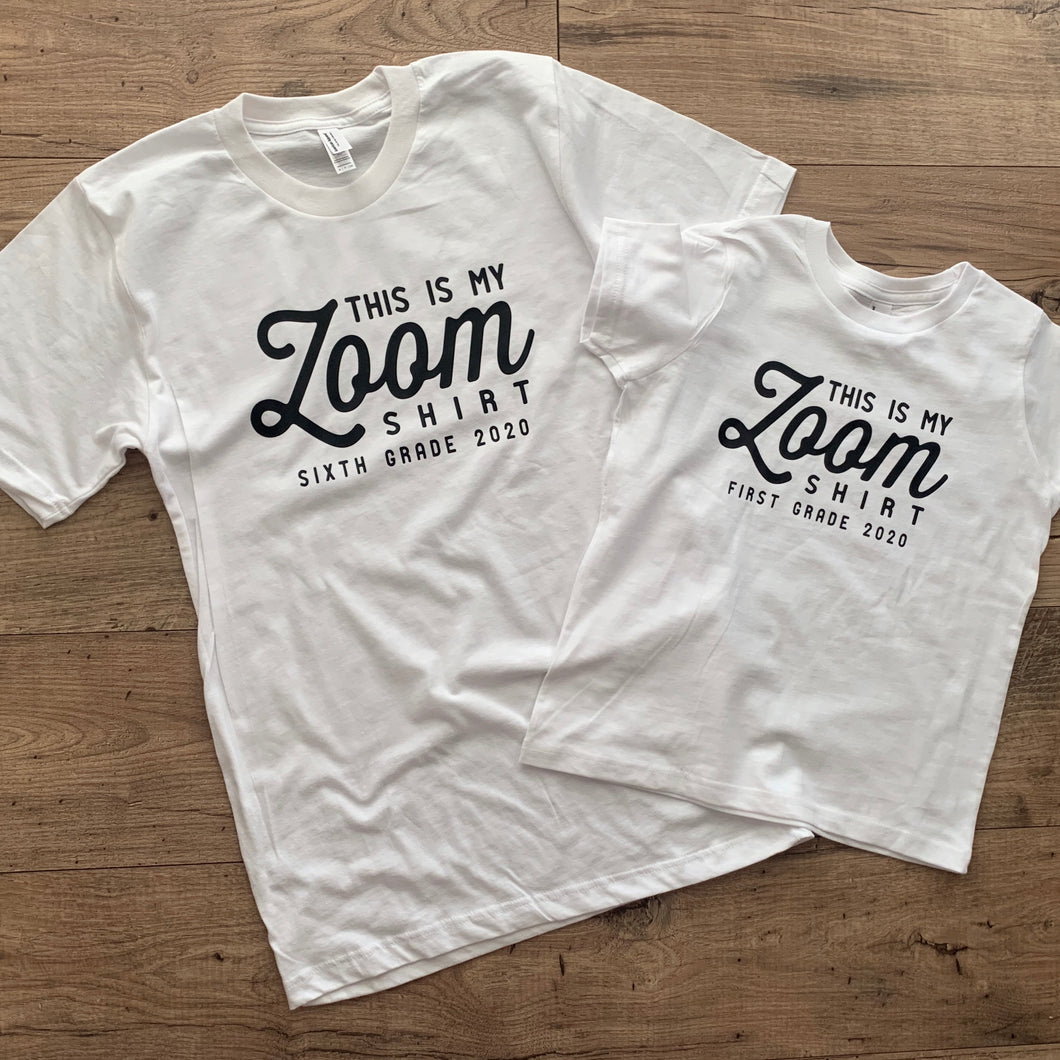 ZOOM SHIRT
Regular price $12.00 Sale
Are you remote learning or using a hybrid format? Need a cute shirt to commemorate the start of the most unique year to date. Maybe you do a tie-dye art lesson and have a little fun with your shirt. 
If you would like another color, please send us a PM or email at bigtownthreads@gmail.com
Shirts run true to size and are a 100% ringspun cotton. Don't see a color you were thinking of, just let us know and we will work to find you something!