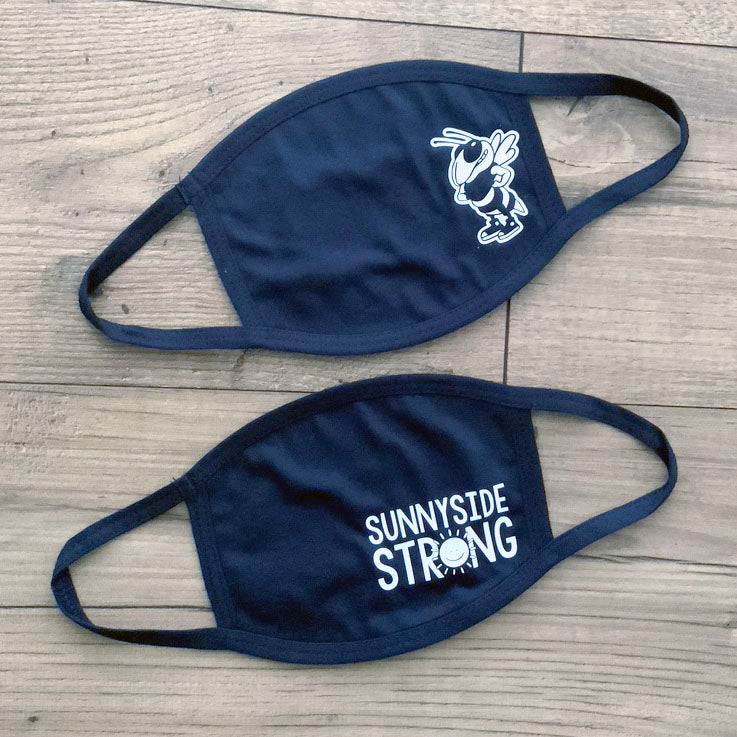 SUNNYSIDE STRONG MASKS
Decided to do in-person school this fall, or maybe you decided to do the online version? Either way, there is no right or wrong decision, but you can still support your school and show your school spirit. We are making these for the staff but also wanted to share with you all too! 
These masks come in YOUTH and ADULT sizes, are 3 ply 100% cotton washable and re-usable. They are a preorder at the moment and will be available for pickup or shipping within a week to two at the most.